Restaurant Review: Sarkys Smokehouse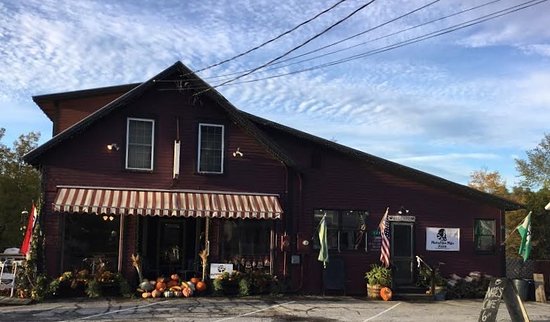 How do you start a restaurant in the middle of a pandemic? The Hand family bought their restaurant in downtown Groton, Vermont, two days before the 2020 Covid shut down, making it difficult to open on time.
Sarkys Smokehouse opened in June 2020. The owners, Sarkis and ErinLeigh Hand, have owned numerous restaurants. Their daughters, Izzy and Lilly, report that they like being able to walk to the restaurant. Izzy Hand says, "It feels like a second home."
Sarkys has a Facebook page, where they publish daily updates including takeout and other specials.  Sarky's Smokehouse keeps updating their menus and just now added subs. They serve homemade food that is both tasty and affordable.
Customer MaKayla McNerney described one menu item in detail: "The Smokehouse Burger has a juicy burger, a fat hunk of brisket with pepper jack cheese on it — I like to substitute provolone cheese — and a hand full of BBQ drizzled onion rings. It is my favorite thing on the menu."
This year, due to Covid, Sarkys Smokehouse has served mostly take-out meals. Sarkis reports that some of the challenges the store faces include the increasing cost of fuel and food and finding employees who are willing and/or want to work. Because of these challenges, the restaurant hours occasionally change.  Be sure to check the website for updates before heading over.
The store is located at 1261 Scott Highway, Groton, VT 05046.