Bobby Farlice-Rubio Helps BMU Celebrate Hispanic Heritage Month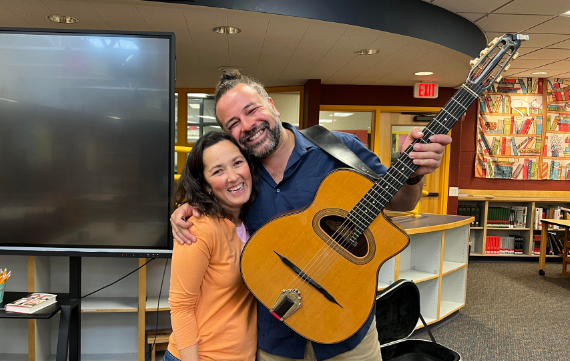 On Friday, October 14th, Bobby Farlice-Rubio returned to BMU, not as a teacher, but as a guest speaker. He once was the Spanish teacher at BMU many years ago, and served as a Fairbanks Museum educator for many years. In the school's library, he presented to the students that are currently enrolled in Spanish as well as second graders. As a friend of the current Spanish teacher at BMU, Carmenza Montague, Bobby was excited to visit the school to tell the students about his family's story and enhance the community's understanding of Hispanic Heritage Month.
Hispanic Heritage Month is celebrated in the United States every year from September 15th to October 15th. The holiday recognizes the contributions that Hispanic Americans have made, along with the impact that they have had on American culture, accomplishments, and history.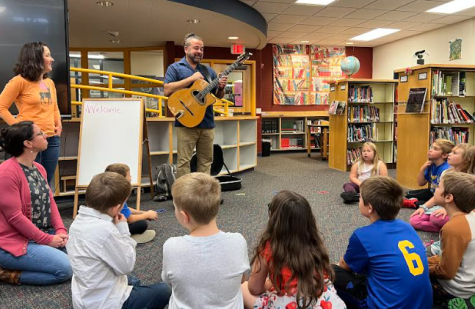 Bobby grew up in America, but only because of the brave decision his grandfather made to leave Cuba. "My family felt pretty lucky to be able to escape Cuba when Castro's government took over," Bobby explains. With Cuba just 90 miles from the United States, you may think that their society is similar, but it truly is a whole other world. About 40-51% of Cuban citizens live in poverty and that is exactly what Bobby saw when he visited Cuba for the first time at the age of 21.
Bobby says that he was able to have the life that he had because his family made the decision to take a 90 mile trip to the United States and live there. Citizens of Cuba do not have the freedom of speech and many people, including children have been sentenced to prison for speaking out against the government. "The freedoms that you have, they don't exist in every country," Bobby expresses. Cubans don't have the privilege to move out of their country in today's world. The government has restricted citizens from moving to another country, meaning that he has many family members who are currently stuck in Cuba.
The prese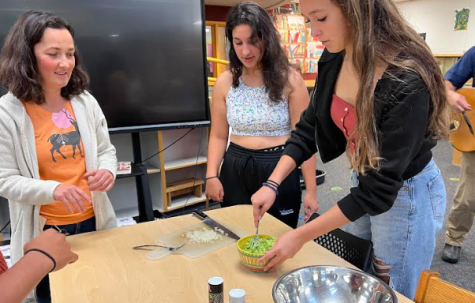 ntation ended with Bobby talking about some of his favorite Hispanic influences, including the legendary Cuban singer, Celia Cruz. The students were able to listen to her most popular song, "La Vida Es Un Carnaval."  Bobby played a few popular Cuban songs on his guitar while singing along. As this was happening, students enjoyed tortilla chips with freshly made guacamole. Through Bobby's storytelling,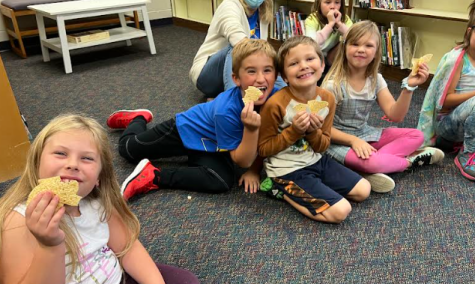 students have a better understanding of Hispanic influences in American culture and the challenges that Cubans face every day.