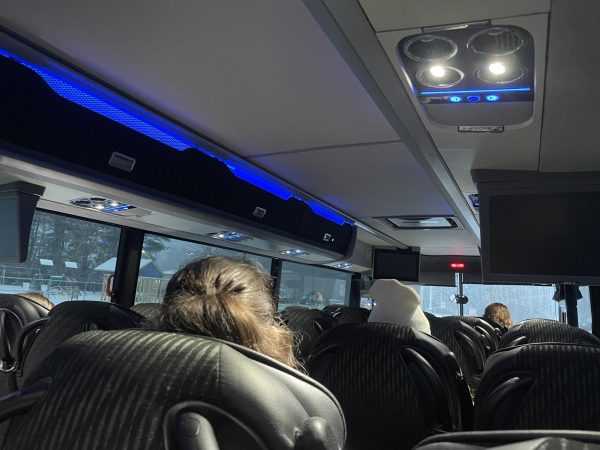 Students from Blue Mountain and Oxbow high schools come together for a day trip on November 9th, 2023. This trip consists of a visit to a snow board prototype facility, VSAC headquarters, and two different college campuses. Students board the coach bus at 6:30 am for BMU and 7:00 am for Oxbow, and return to their schools at 5:45 pm.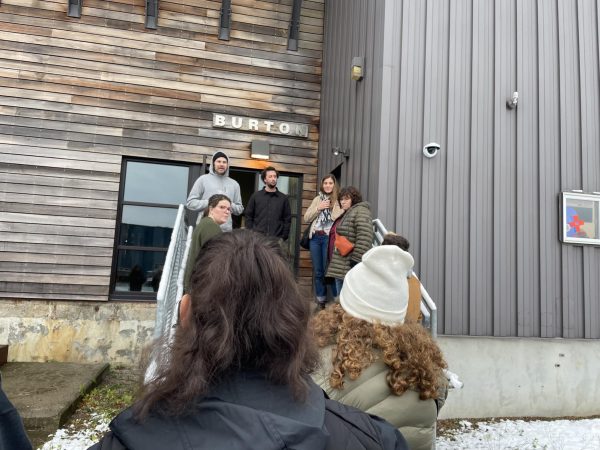 The bus reaches their first destination in Burlington, VT at 9:15 am. Students and attending staff are dropped off for their visit at Craig's Prototype Facility at Burton Headquarters. While there, they are given a tour of the room where they keep many relics of snowboard history, including snowboards and other items owned by famous snowboarders from the past. Students are also shown where prototypes for helmets, snowshoes, etc. are designed and 3D printed. The tour ends with students observing the machines that allow the boards to be cut, layered, built and shaped.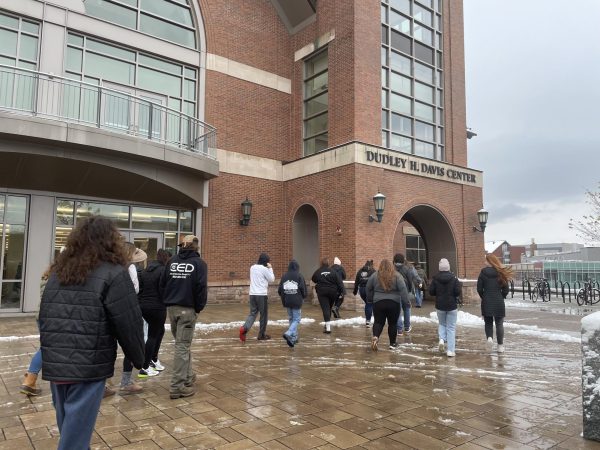 The second destination students tour is the UVM college campus. Students arrive outside of the Dudley H. Davis Center at 10:00 am, starting the tour with a brief description and Q&A of life as a student at UVM. Students are then grouped with student ambassador tour guides. BMU students are lead by UVM student and Vice President of the Student Government Association, Carter Purple. Students walk by the schools of business, medicine, agriculture, arts, and others as well as a walk through of the library and a viewing of an example dorm room. At the end of the tour students are given the opportunity to check out the gift shop before boarding the bus for their next destination.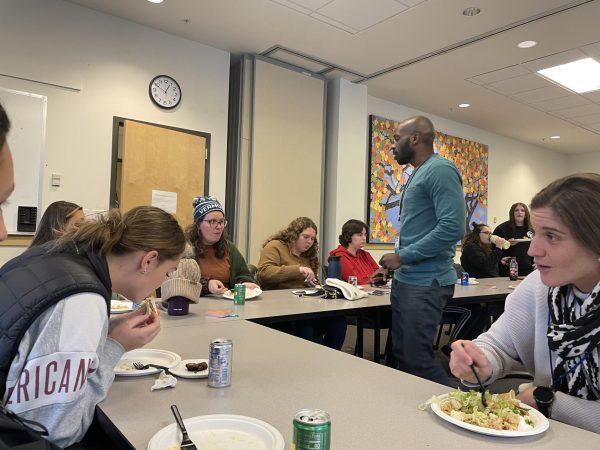 At 12:00 pm Students arrive at VSAC headquarters and participate in a seminar with VSAC staff. This was followed by a lunch provided by a chef from the building's cafeteria, consisting of chicken or tofu tacos and cookies for desert. After students are done eating they are given tours of the office areas, meeting rooms and rooms where papers and digital information is processed.
Story continues below advertisement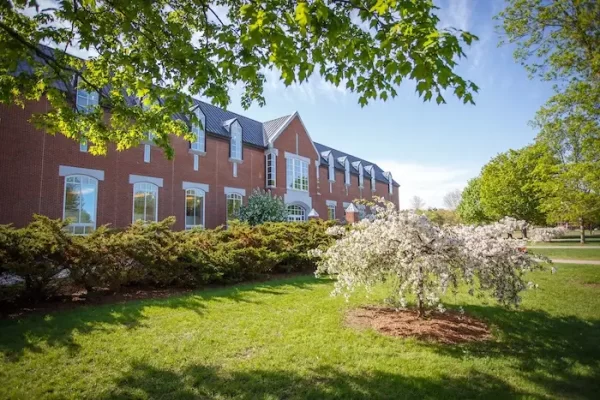 The trip concludes with a tour of the St. Micheals College campus, going similarly to the UVM campus tour starting with a sit down overview of the college. Students are then shown the different types of classrooms on campus, the gymnasium, and an example dorm room. They are then allowed to look around the gift shop before boarding the bus at 3:20 and heading back to BMU and Oxbow.