From Dean of Students to Coach of the Girls' Soccer Team
Parrish Eiskamp is the Dean of Students at Blue Mountain Union School. In addition, he is the coach of the girls' varsity soccer team. Besides soccer, Eiskamp has also coached baseball. He stated, "Baseball was always my passion." After college, Eiskamp started coaching a JV baseball team at Poultney High School. After coaching at Poultney, he found himself coaching at Chelsea High School, where he coached varsity baseball for seven seasons.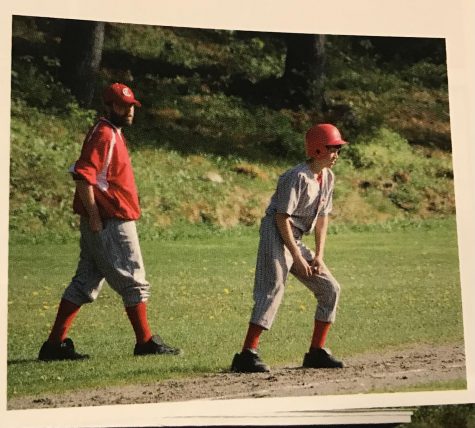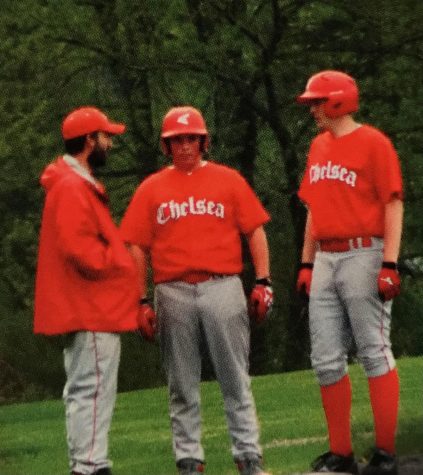 During basketball season, he coached the girls JV basketball team for three winters.  He said, "I learned a lot about just how grueling the winter schedule can be. Being the AD I had an understanding how tough winter was but coaching gave me the whole perspective." During that time, Eiskamp also had to adapt to having players temporarily leave the JV to play for the Varsity team for a quarter or more.  "Also each season I had to share players with the varsity team so having to adjust on the fly was a necessity, as well as preparing to not have key player(s) for a quarter or more."  

This will be Eiskamp's 8th year coaching girls varsity soccer and his third year coaching for BMU soccer. "I would say that the soccer teams I coach understand their role, play with heart, and my hope is that they leave it all on the field every game. We may not always play the most elegant brand of soccer but we often get results," he stated.  Eiskamp has now coached the BMU Girls Soccer team for three years.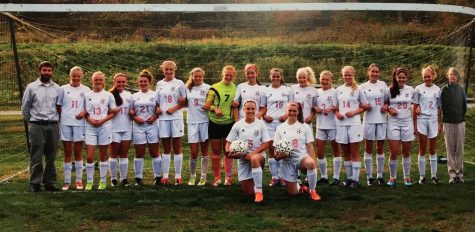 We asked two of the girls soccer players and Mr. Eiskamp about how the injuries have plagued the team this season. Eiskamp said, "I think it's been hard on everybody. You come to practice and have 18 kids and everybody's working hard and when you get down to 12 kids then there's a bunch of kids watching. I think it's really hard to keep working hard in practice when you want these other kids to be out on the field and be ready to go and we're just not there."
Felicity Sulham had to step up as a temporary goalie when the team's original goalie Emma Gray received an injury required her to sit out some games. Felicity had this to say about the injuries: "Since we have a lot of injured players, it has been hard to figure out who is going where. Most of our defense is out so we have to pull players from our offensive end. People are playing new positions, which is hard, because they don't really know what to do. It has affected our team because we barely have any subs, so if someone is tired they are most likely not getting a sub."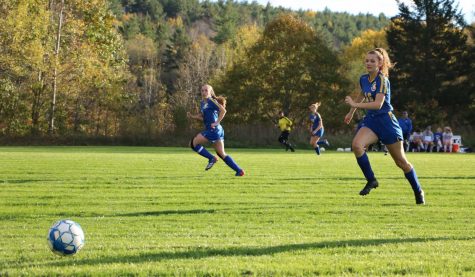 Striker Jordan Alley stated, "We've had a lot of injuries this year and it's really affected the team sub wise. Some games we're down to one sub but players are slowly starting to come back and things are looking better. Hopefully it stays that way."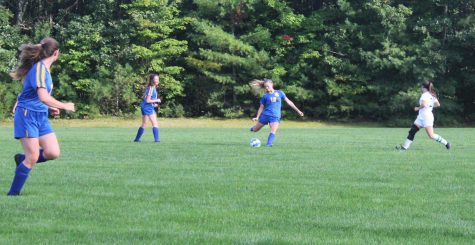 We asked about the improvements that the Coach and both players wish to see for the rest of this year and in the future. Coach Eiskamp said, "Our offense does a nice job generating goals. The defense gets the ball and immediately tries to get it to offense so the offense can score a goal, so we don't really get to possess the ball. So possession I would say is probably our biggest weakness. We do a few drills to kind of work on that but it continues to be something we need to improve on." 
From a players' perspective, Striker Jordan Alley offered, "Our team needs to improve on the little things, one being communicating. As a team we're very quiet. Not many people are communicating and letting the other people know where we are. Once we grasp that concept I think we can go further and be stronger." 
Temp Goalie Felicity Sulham would like to work on personal skills. she stated, "I would like to improve on my goal kicks when I'm in goal. I also want to work on my defense skills so I stop lunging at the ball."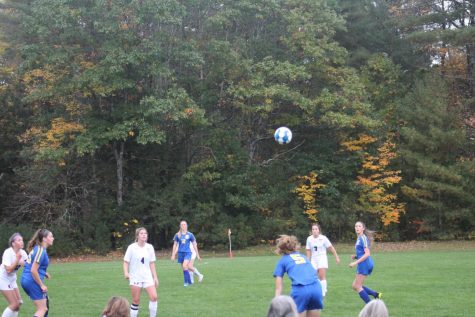 The girls won their first playoff game against Danville and lost the quarter final against Proctor. They ended the season with a 6-8 record.