Senior Spotlight: Macayla Burroughs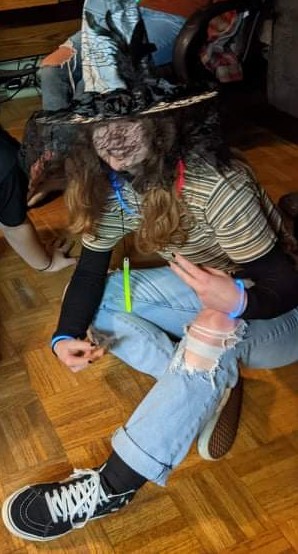 Macayla (Mackie) Burroughs is a senior at Blue Mountain Union this year. Mackie has been going to this school since she was three years old.  She has not participated in any extra-curricular activities, but she really enjoys participating in class and interacting with the students at school. She also mentioned that being supportive and a friendly person is very important to her. Mackie has enrolled at NVU Johnson for the Fall 2022 semester, where she will major in Biology. Mackie also plans to become a high school science teacher, but if her plan falls through, she would also love to work in a lab.
Mackie gives this advice to the younger students: "If you try to see the light in everything, the world around you becomes a lot brighter." Mackie would like to be remembered for her optimism and easygoing nature.